How

often

?
The hairstyle should be daily. We should always have a moment a day to brush and comb our cat. When you get used to it, it will be pleasant and this will be the best way to avoid tangling your hair and consequently the unwanted "knots" will not appear (besides being unattractive the knots will cause the hair to pull on the skin and that will bother you ).
The combs and other

Tools
The comb is the most important tool for day to day. The most recommended combs are like those shown in the photo, with long, thin tips that will penetrate well and allow us to remove all dead hair.
You can also use cards as a complement to the pint, but you have to be careful not to abuse them since we can pull a lot of hair.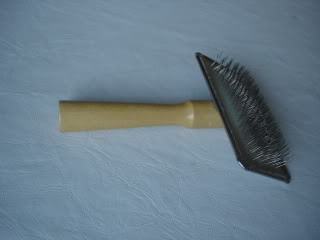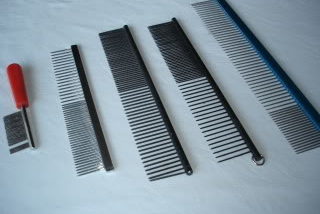 How to

comb

(steps)
1.-We start by first combing the neck area (the "collar") combing down, eliminating all possible knots that we find.
2.-We will continue with the area of ​​the neck and the body, always combing in the direction of the hair, if you want in the end we can do it against the grain to give it more volume (very common action among the exhibitors at the time of presenting the cat to the judge).
3.-Finally the back will be combed very carefully from top to bottom. (Be careful not to hurt "genital parts").
There is special attention to the hairstyle of the tail, pendent-to the contrary or not depending on the finish that we want to give. The tail does not need to be combed every day while it is observed that the hair is soft and without knots (doing it once a week will be enough to keep it in good condition). The abuse of brushing the tail can facilitate the appearance of fat, especially in whole cats (not castrated) and it is also possible that we remove much hair, leaving consequently a "depopulated" tail that does not favor it either.