Dear friends,
We are very pleased with our Winner Regional Classification of our cat in Region 9 of CFA

5th RW, GC Mio Piccolo Finest of Quatregrapes

Thanks to all the friends, judges and people who supported Finest.
And to thank my husband for, without his help, it would have been impossible.
I'm very happy !.
I would especially like to thank Nataly Babay who has entrusted me to this magnificent cat, my friends Carme Moré and Inma Bárturen for their attention and support.
Shiraz Cresham is the grandfather of Finest, and for that reason the RW is also one of Carme Moré, as well as his very grateful help.
Greetings and a big hug to all my new CFA friends.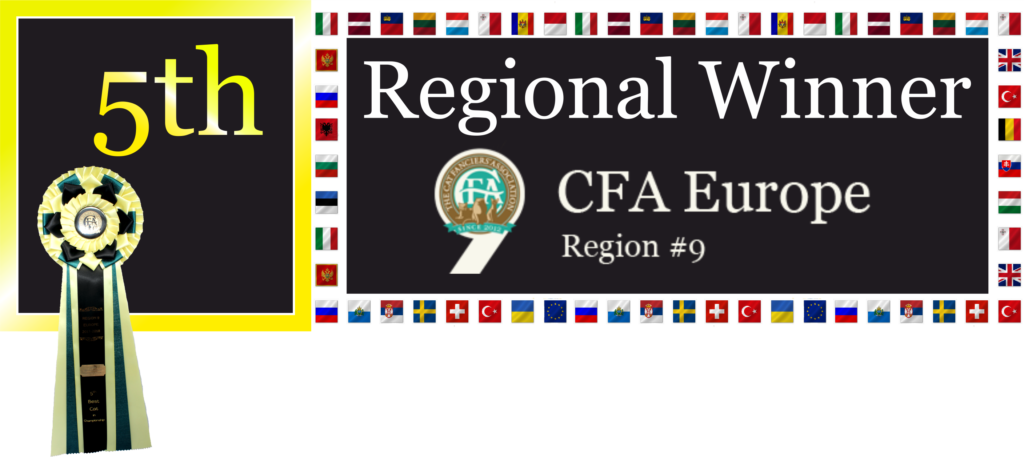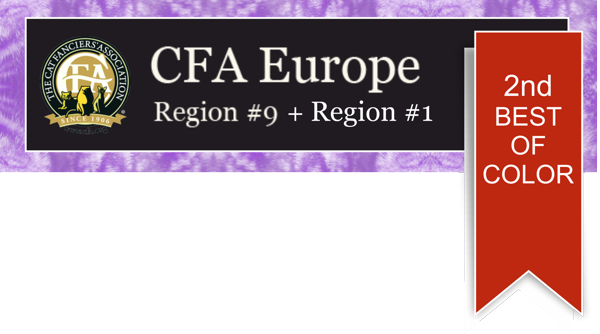 TOP 25 CATS IN CHAMPIONSHIP CFA REGION 9
Your comments are very important to us, Tell us please
Nuevo miembro en la familia
We are very grateful to quatregrapes for giving us the opportunity to adopt Golden, a beautiful and super playful Persian kitten, and for teaching us her wonderful Persian cats. We hope the best for you!
Gratitude
We wanted to thank quatregrapes the treatment and the advice received. Thank you for giving us the opportunity to adopt zhorin.
It is a very affectionate and jugeton cat, it is made of wanting, it gives us a lot of company.
The care and care of their animals is excellent. I recommend 100% to quatregrapes
Ana isabel
Montornés del valles
happily grateful!
Hi all!!!
I want to convey my gratitude and happiness, I am fortunate to own two brothers of Quatregrapes at home, I am delighted with the sweet character, the class, the behavior of my kittens, I know for sure that I was not wrong in choosing Quatregrapes, their continued attention , your kindness and above all the security that I feel when seeing the parents of my kittens !! They are excellent!!! A family in every rule! Congratulations!!!And happy to meet you!
Jennifer Belalcazar
Madrid
Very happy with my Persian
Hello to everyone
I acquired a Persian cat in quatregrapes, it is gorgeous and with very good character.
Zhara and her husband are very friendly and they also deliver it with all the relevant controls and tests. If one day I decide to have another, I will certainly do it in quatregrapes.
If you want to have a Persian cat, I encourage you to do it, you will not regret it and through this Zhara website, it is the best place to do it.
a greeting
Juan
Beautiful Persians and exotic
I have a persian of quatregrapes, it is a love of cat, precious and very sweet. Without a doubt, if some day I decide to have more cats, I already know where I have to go to look for it. Zhara is a very nice girl, a very responsible breeder, times when
I need some advice on feeding or taking care of my kitten, I ask her opinion and she always helps me with any doubt. I love all her kittens, as well as precious, they have a very sweet character. Enchanted with quatregrapes!